Office Security: Protecting Your Commercial Property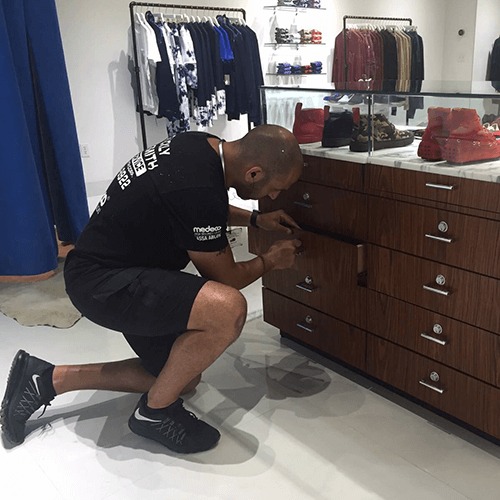 Quite surprising to know how vulnerable commercial properties actually are- and the bigger shocker here is, most small to medium sized business' owners don't know the possible security risks their commercial business actually entails. Therefor making their property much more vulnerable. We're not the kind of commercial locksmith service that works by intimidation, you know about the risks and you don't need us telling you what could happen after hours… We're the kind of locksmith company that wants to keep all you business owners out there informed, based on our emergency locksmith 24/7 experience and our wide commercial locksmith resume.
Perform a Reliable Security Audit:
Is you're coming into a new business / ranting a new commercial property / expanding your staff and property – this would be the time to call a commercial locksmith company and order a professional security Audit, you could read more about it right here at our Quickly Locksmith Blog; to make a long story short, when working with a reliable locksmith company to perform a security audit- you're a winner when it comes to being informed, and if you ask us- this is your top priority with every little detail in your business, including the property itself. 
Most emergency locksmith 24/7 in Miami deal with after hours break ins in business and it's not due to negligence or savings –  just lack of information… A proper security audit brings to your attention all your commercial property's security soft spots and now- you decide who deals with what, how (in most cases you could use the audit results as a price estimation and ask the property owner to contribute their share of the costs).
Internal VRS External Threats:
Commercial locksmith company's work is insured and solid- we're here to install all the latest tech innovations and make sure your business is safe. But again, knowledge is power! awareness is the muscle that feeds it; all the people that enters your business on a daily basis should cross your mind when you think of the best ways to secure it (maintenance, employees, clientele, walk-byes, nearby construction etc.). We're not suggesting everyone's a suspect, we're nearly stating the proper criteria's to keep in mind when thinking of threats and the best way to block them. 
When looking for an emergency locksmith 24/7 – commercial and residential, don't hesitate to call Quickly Locksmith, we're already on our way!        
Know anyone that would enjoy this article? share it with them:
Need a high quality, lightning fast locksmith? Select a service:
Click to check out our 5-Star reviews:
More articles you may like: