Diagnose your vehicle remote quickly & effectively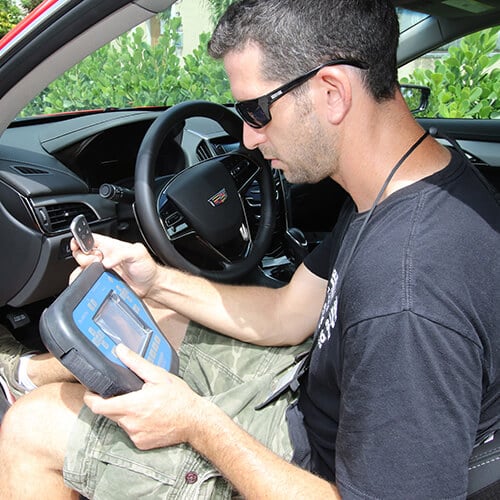 As the cars get smarter and smarter, remotes really have very little choice other than to keep up and stay equally modern; most average remotes can control locks, activate alarms and of course start the engine running. Most car locksmith service would be able to offer a variety of services on site in case of any emergency, but here are a few locksmith tips to help you diagnose problems in your remote.
Battery's dead…
Car keys are rather simple devices that usually enjoy long shelf life, most work via radio transmitter that corresponds with a receiver in your car and use coin batteries / lithium. Their efficiency makes our car remotes almost too reliable. Usually when a remote stops working or transmit a lower frequency what we most likely forget to check is the basic simple element- the battery! Easy to replace, and if you're hesitant to do it yourself any car locksmith service around could help out easily!  
Use your spare key to measure out the problem:
If you're lucky you're not reading this while stuck outside your car with absolutely no available spare key at hand, if you're lucky and smart you just might be reading this blog knowing exactly where your spare key is!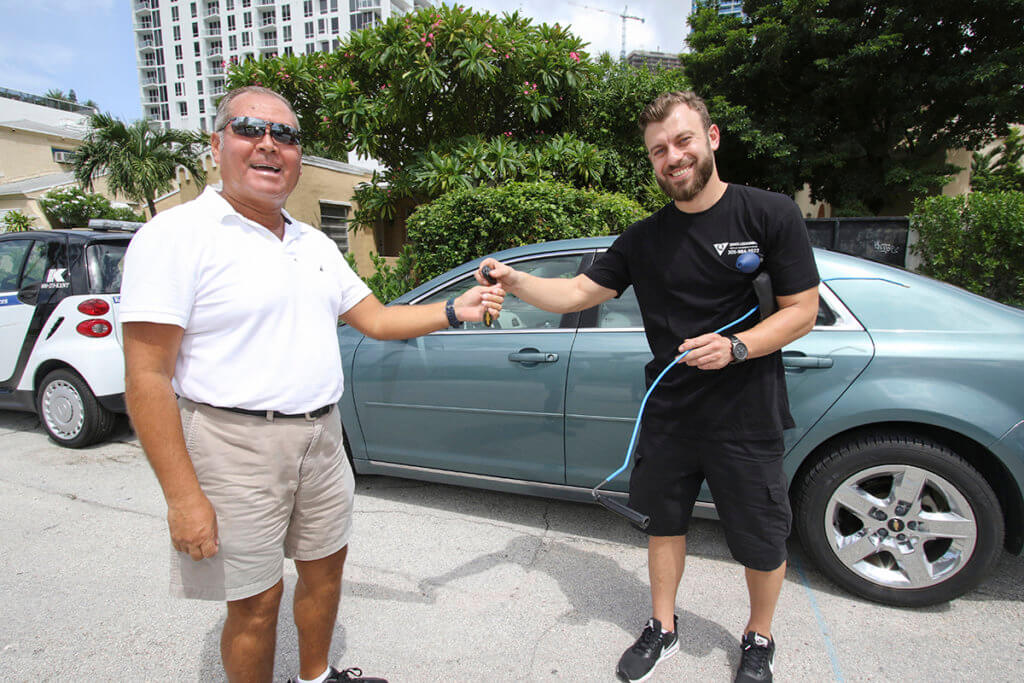 But don't worry, as most car locksmith services could make a spare key without the original (our Quickly Miami locksmith store offers this service, and many more car locksmith services); the spare key would help you determine whether the problem you're currently experiencing is a remote control problem or something else that might require a certified locksmith / mechanic. First thing – check both keys at normal distance to see if one reacts while the other isn't.
If the spare if better than the original – battery's most likely the problem as it tends to wear out with time. Switch to your spare key and make sure you change the battery ASAP.
Both keys perform the same – the problem has probably nothing to do with the remote. Check the alarm / car signal receiver.
Know anyone that would enjoy this article? share it with them:
Need a high quality, lightning fast locksmith? Select a service:
Click to check out our 5-Star reviews:
More articles you may like: