Ways A Locksmith Can Help You Reinforce Your Front Doors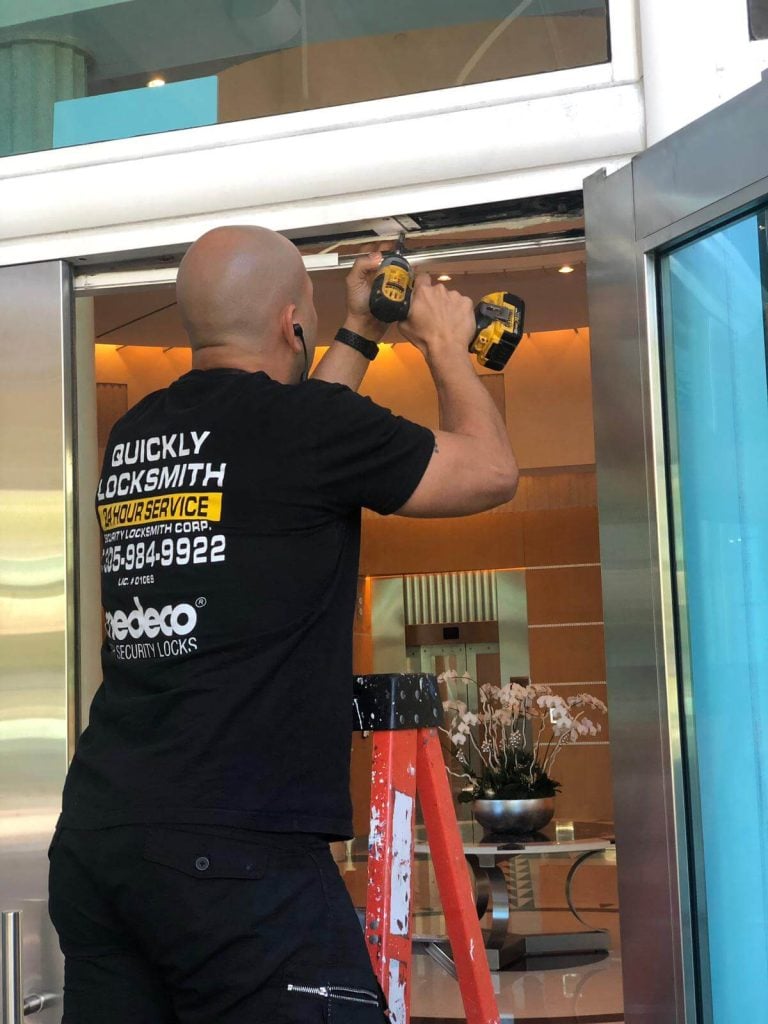 Most local Downtown locksmith services could offer a word of advice and keep you informed, why is this valuable? What could you possibly have to gain by calling a local locksmith service and seek their service? All great questions, and we're here to replay.
Reinforcement is Vital:
Look, to put it bluntly, there's nothing we have to offer (in regards to existing doors reinforcement) you can't properly search online, ask around for recommendations and pick up the appropriate tools to DIY. As the leading local locksmith service in Miami we can only offer to do it better and save you a bunch of time- your choice. If you choose to reinforce yourself you can call Quickly for tips, we provide a 24 hours' emergency locksmith services and we'll be happy to assist, even remotely. But be aware, that any local locksmith service around could reinforce your door tightly for a cost-worthy price and within less than two hours.     
Routine Locksmith Checkups:
Of course with any call we get we're not going to leave the premises without checking the door, the knobs, key holes, door jamb and of course the locks, and if necessary- offer a replacement on the spot. Any locksmith downtown will tell you first hand, sometimes people are just unaware of how long it's actually been since they last had a general security check up- and we're not talking about securing an entire property but just your front door here…
These locksmith checkups are important and vital, any 24 hours emergency locksmith could do it and keep you much safer!  
Locks and innovative security measures:
The main reason you'd want to call your local locksmith service is to check what innovative locks and security measurements are out there that can deliver top security with cost worthy prices and that will fit your property's security requirements- Quickly Locksmith is your top locksmith downtown and we know our way around strong solid security innovations that can fit perfectly to any budget and any property- give us a call! 
Know anyone that would enjoy this article? share it with them:
Need a high quality, lightning fast locksmith? Select a service:
Click to check out our 5-Star reviews:
More articles you may like: