The Locksmith Miami Residents & businesses trust.
Our Miami Locksmith Services
Our vast experience allows us to offer the best, most reliable Miami locksmith services, using the latest security technology to solve any problem and emergency as quickly as humanly possible. 
We know Miami's wide range of businesses and we can advise you regarding your in-house security preferences – let our experience save you time and money.
You want the most reliable service by your side, but because it's an emergency you're just looking for a quick affordable solution right then and there! We deliver both.
We know Miami's range of SMB's and large businesses and more importantly we can advise you regarding your in-house security preferences and save you time and money.
We know your property's security needs and the technology required to match them – let our vast experience guide you on your path to optimal security.
No matter where you are in Miami, we'll dispatch our professional mobile locksmith unit to your exact location with a quick, reliable and effective solution.
our mission: Trustworthy Locksmith Service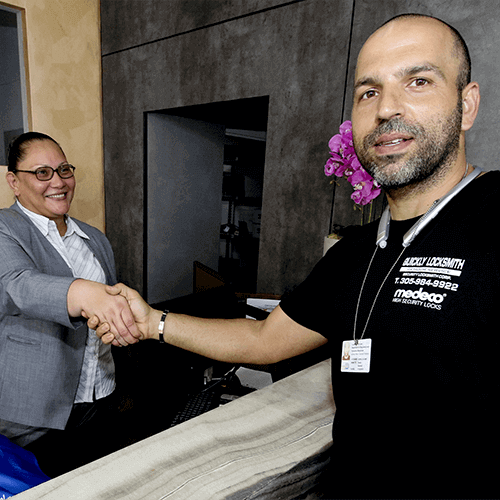 Quickly Locksmith Miami serves businesses and residents throughout Miami, Florida. We are committed to providing exceptional locksmith services and high quality security and lock products on a moment's notice. Whether you need emergency locksmith services in Miami or want to upgrade to a state-of-the-art access control system, we can help.
Our name, Quickly Locksmith, says it all. When you're stranded and locked out of your car or have serious security concerns requiring the re-keying of your property, a prompt response is essential. We understand the urgency of your situation and are committed to getting to you quickly.
We pride ourselves on our customer service, craftsmanship, and quality products. To ensure the best locksmith services possible, we've equipped both our physical shop and our mobile units with tried-and-true locksmith tools and technologies. We represent the best brands in the industry including American Lock, Medeco, High Security Locks, and Jet Hardware. We have built a team of professional locksmiths who share our passion for the business, and we are always on call — 24/7.
You won't find a better locksmith in Miami FL!
We provide locksmith services for Miami's Best businesses in various industries and segments
When you contact us, you can feel confident that you are working with the best locksmiths in Miami. We work hard to insure that our customers always walk away satisfied with our services. In fact, our professional locksmiths go above and beyond the call of duty to earn and keep our customers trust with exceptional service in a fast time frame. We are the trusted choice among homeowners and businesses when searching for a reputable Miami locksmith.
Are you the general manager of a hotel or the property manager of a condominium that needs new doors, new frames, or a new set of hardware for your doors? If so, how may we help you Sir? Not only can we make duplicate keys, but our showroom is full of a wide range of products and services for your home, business or automobile. We offer more than 40 different pieces of hardware including: doors, locks and even safes.
Figuring out what company to call when you need to trust someone to handle something as precious as your security is difficult. Why not turn to a trusted source and the family you can count on?
EMERGENCY SERVICES 24 HOURS:
Why Choose Quickly Locksmith as Your Local Miami Locksmith Service?
Here at Quickly Locksmith, responding to customers in need is our top priority. Offering 24/7 emergency services, we can dispatch a Miami locksmith to your location quickly. Our mobile locksmiths arrive with everything needed to do the job quickly, professionally, and correctly the first time.
Whether you need emergency or scheduled services in Miami, we can help. Contact us today to get started.
Locked outside of your home? we can get you back inside and in no time, just call us.
Your keys seem broken or stuck? Our mobile locksmith units will come over to assist you ASAP.
Had a break-in? We'll reboot, replace and reset all alarms and locks at your residence.
our clients in Miami say about us: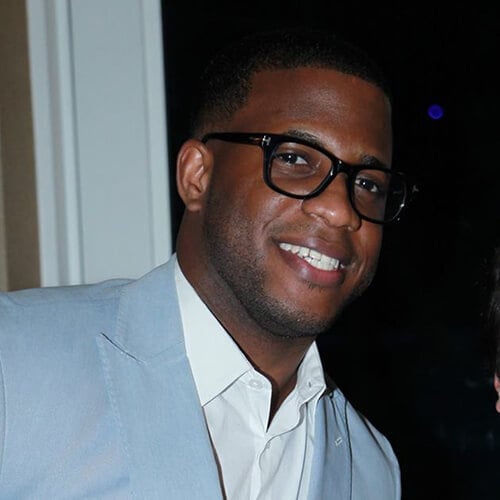 "David, owner of quickly locksmith is my go to guy when I have a problem. He's professional, reliable any time/day, highly experience, fast, easy going and prices are fair. His locksmith service is by far the best in Miami. I promise you, you will not be disappointed."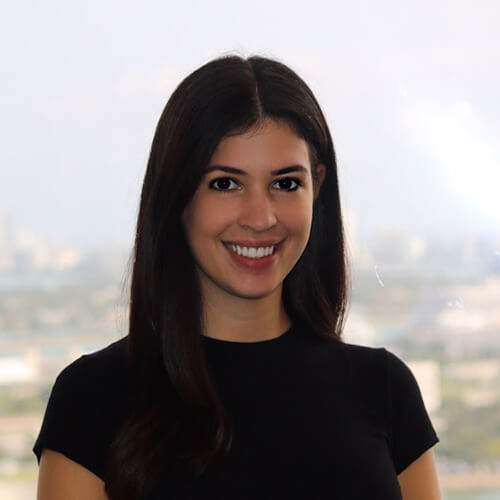 "Awesome work, very fast service. We called 10:15AM and by 10:40AM the job was complete. Would used them anytime!"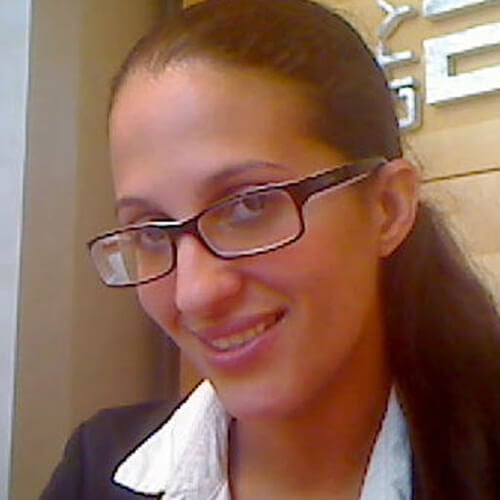 "The best locksmith in town! He took care of the whole building, 121 units. converted house key and a/c closet key to match both locks so it could be easier for our residents (less keys on your key chain). He is very professional and reasonable. We have been using his services for 6 years!"
Need Some Locksmith Tips?
read our blog and get lots of tips and help for DIY solutions
Most frequent questions and answers
Hiring a cheap locksmith you find online could end up costing you a fortune; these days most locks are not your simple standard lock but rather a smart strong innovative lock. In order to properly handle the leading brands' locks and security systems you really need to get your training directly from the manufacture, only the company who made these locks what they are, can properly train locksmiths to fix & install them accordingly.
Today's security market offers endless options and products – all you have to do is choose. But be sure to choose wisely! Do your do-diligence and check around to see which locksmith's store has the best offers, best service and of course best reputation.
The good thing about smart locks and innovative security systems is they stand the test of time so you really don't need to worry about replacing and updating each year.
Doesn't matter if you need a locksmith for your car / home / business – when living in a huge city like Miami you need to make sure you have a trained professional working with you 24/7.
Security Audit – Better Safe Than Sorry: Ask any high-tech professional or web programmer what's their number one check-up before launching a new app/web/etc, and they'll all give you the same answer – security!
 Once your locksmith is a certified locksmith his work comes with complete warranty for your locks, your property (doors/ hallways etc.) and of course his wellbeing. If anything happens you share no liability, and your locks & security systems are 100% insured.
let's talk about your security needs
Schedule a free consultation call with us to discuss your security requirements.
Or call us now 24/7:  (305) 984-9922