Cost Effective Ways to Secure a Sliding Glass Door Lock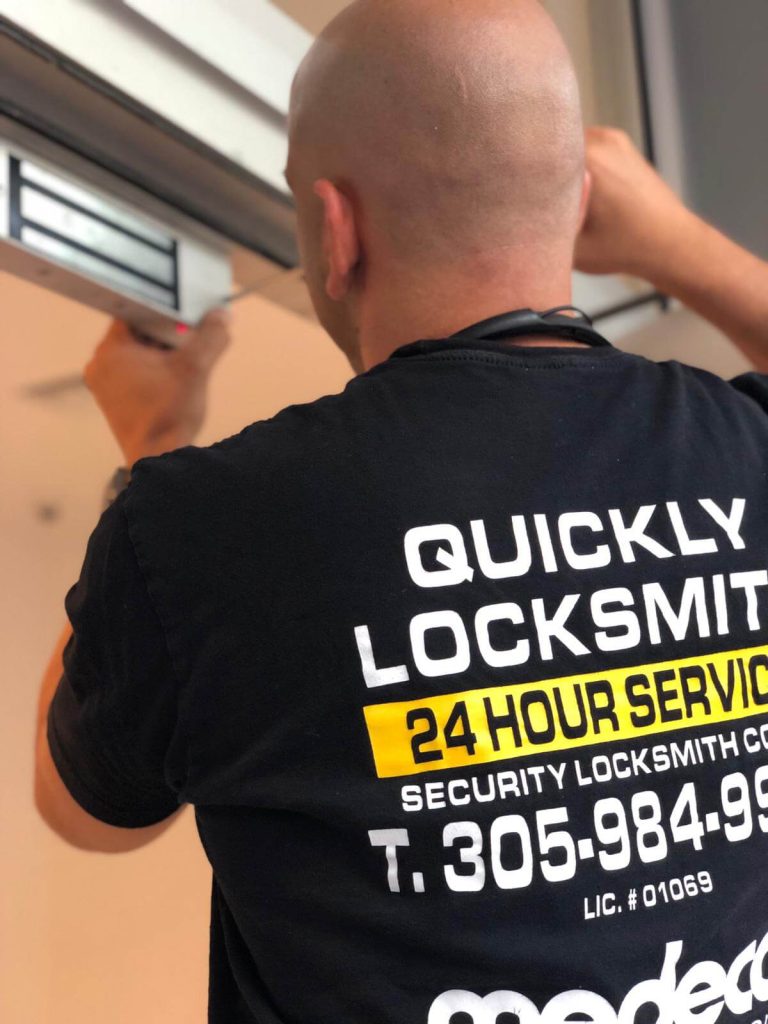 A sliding glass door is usually not your home's front door; however, it is still a focal entry point to your property… of course one would argue that in order to face your sliding glass door a burglar would have to first break-in your gates / enter your property in another way- that's true, but the minute they do, a sliding glass door lock is highly vulnerable; their locks are easily maneuvered and provide very little protection, the glass itself can be broken (it's messy, but if there is no one around to hear it- it's a rather easy task), and the sliding glass door is usually less visible then your front home door- which makes it easier for burglars to enter your home without being noticed. 
Here' a few locksmith Miami tips- how to secure a sliding glass door lock.
Back it up!
Any locksmith downtown Miami would offer you backup your sliding glass door lock with an additional security measurement; motion sensors alarms / security alarms / security cameras – all these security measurements won't cost a heavy penny as they used to- today most certified locksmiths in Miami would offer effective products that are highly cost worthy with insurance. Once you can monitor and be notified whenever your glass door is being 'attacked' – you can rapidly call the police / involve your security company or even just cause a chaotic noise, driving a burglar away and minimizing damages.
Another lock never hurts:
Most locksmith downtown Miami would highly recommend placing Schlage high security chain inside the lower glass door track or install an auxiliary lock to accompany the regular lock. These security measures are of course here to provide you with a sense of security while you're away / working / sleeping. Throughout the day the simple sliding glass door lock would be sufficient.   
Know anyone that would enjoy this article? share it with them:
Need a high quality, lightning fast locksmith? Select a service:
Click to check out our 5-Star reviews:
More articles you may like: