How to remove a broken padlock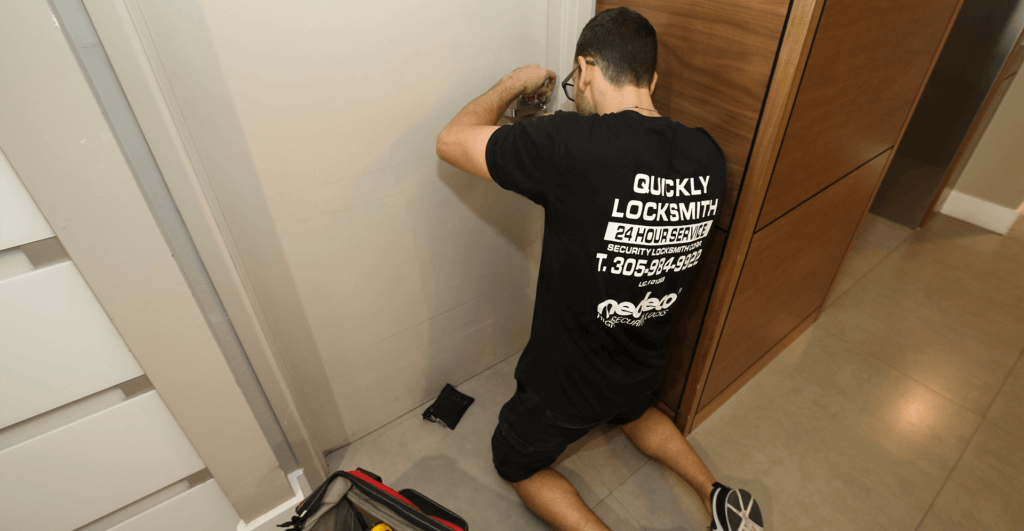 In approximately 95% of the time when dealing with a broken padlock scenario you might as well just say goodbye and break the entire lock, as most likely it won't survive and maintain its effectiveness for much longer. However, sometimes its what's inside you care about- what this lock might be guarding right now, that you don't want to damage? 
Or perhaps the door is sensitive and any further destructive moves might damage its design?
As the leading locksmith service in Miami we're here to give you a few DIY tips on how to properly deal and safely remove a broken padlock.
Let's have a clear look:
just because its broken doesn't mean it's useless; you'd be surprised to learn that after removing a broken padlock correctly, it might work (not as efficiently and you'll probably need to purchase a few single parts- but a good padlock is worth it). 
So the first thing you have to do is clean the lock inside and out. Lubricating all visible parts of the lock and try to let the lubrication oil penetrate the padlock, helping the locks' parts to slide past each other.  
If you're having an emergency and need to remove a broken padlock ASAP you can call a locksmith 24 hours service and rest assure – you're in- in no time.
Cut it – don't knock on it:
It won't be our first measure, as cutting a padlock might be a ted aggressive, but if you own the proper tools (or a neighbor / friend might help out) – this would be the quickest way to remove a broken padlock with minimum damages all around.
All you need is a strong arm and a pair of bolt cutters (the bigger and stronger the lock – the larger tools it'll require to cut it) will do the trick, any locksmith Miami has to offer could easily recommend the right cutters for your lock. Most locksmith offer locksmith services 24 hours so you can call up and ask for our free advice over the phone at any time.
Know anyone that would enjoy this article? share it with them:
Need a high quality, lightning fast locksmith? Select a service:
Click to check out our 5-Star reviews:
More articles you may like: